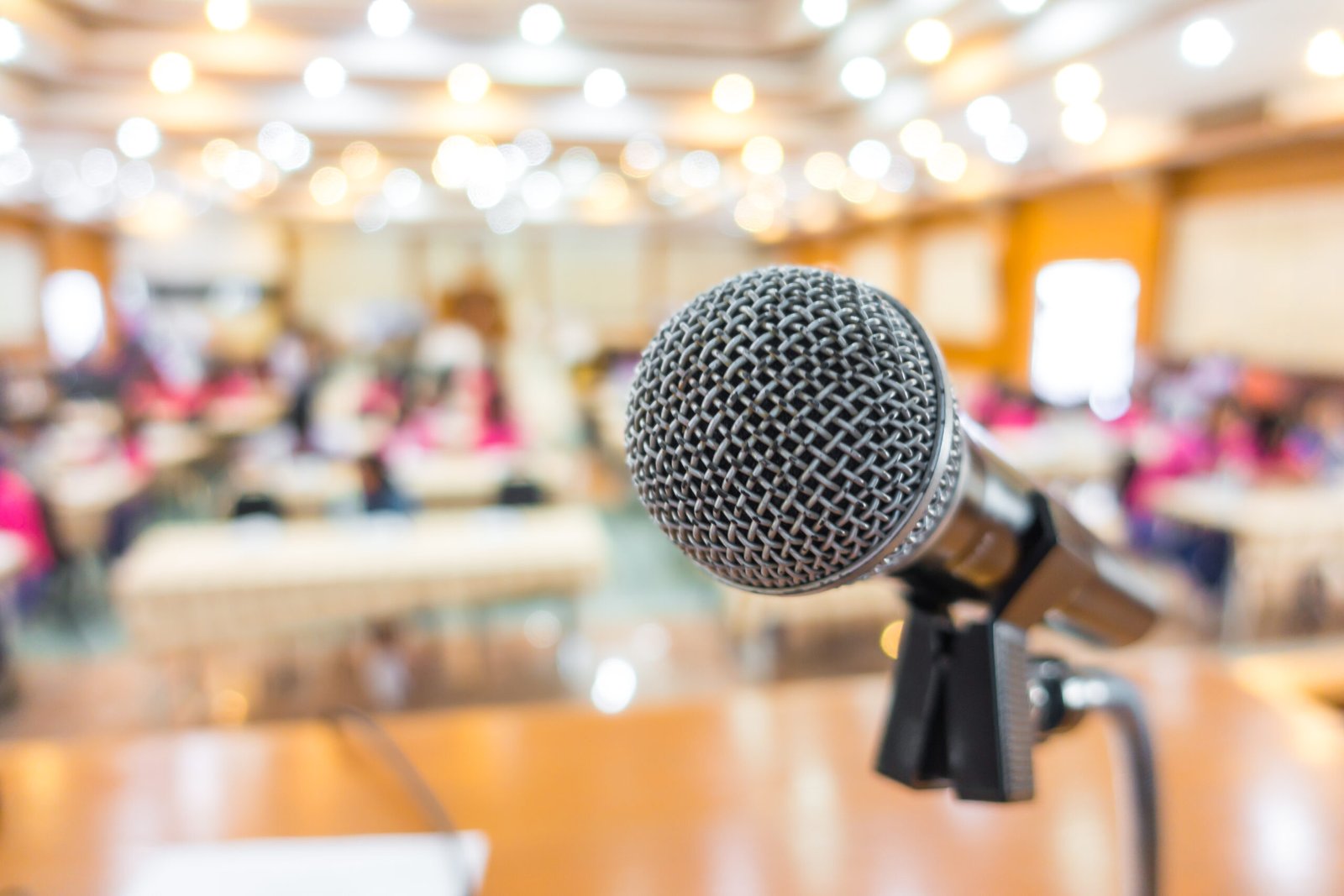 Translation Equipment for Conferences and Meetings
People from around the world, from many different cultures and backgrounds, come together at international conferences, meetings and conventions. 
If you want them to be able to speak to you and each other, you need natural and fluent interpreting services with problem-free equipment. Babylon Translation Centre offers state-of-the-art translation equipment including interpreter booths, microphones, headphones, transmitters, consoles and all related sound and audio gear.
Have everything taken care of, from the technical set-up, to providing interpreters to record and translate everything that was said. No matter how big or small your assignment, whether it is a small-scale business meeting or a multilingual conference, you can be confident that such a key part of a successful event is being looked after by a company you can trust.
In a standard conference set-up, each delegate will have a lightweight headset connected to a small, boxed receiver to listen to a live translation. Users can control individual volumes and tune into a range of channels for different translations using a simple switch.
Conference interpretation systems use different microphones for ease and convenience.
Babylon Translation Centre uses an infrared wireless system to transmit to the delegate receivers. The infrared from 'radiators' placed around the room reflects off solid walls and surfaces to ensure seamless coverage. Infrared provides true voice reproduction of simultaneous interpreters, speakers and other original sound sources, such as Powerpoint presentations.
Our interpreter booths meet with international standards for portable booths and fit discreetly into most venues.
Highly-trained technicians ensure that fully-tested equipment is installed safely and meets your requirements. Technicians will also monitor and operate the system to make certain of problem-free operation and clear and natural speech.
Tour Guide systems use radio to enable interpreters or guides to talk to groups of people during off-site visits to places such as exhibits or factories.
The systems operate so that the group listens to one speaker. If there are different language groups within a delegation, each group can have headsets linked to different interpreters. The systems can be sent by courier to clients, in carriers containing one or two microphones, one transmitter and up to 25 delegate headsets.